You Need Training When First Starting Out
These days spending money on pay per click can cost you a small fortune, especially if you don't know what you are doing. This is the reason many choose to hire a professional at ppc for their business website. With clicks costing as much as $20 for professions such as lawyers, it's no wonder.
Pay per click can be an expensive business to start out with, but once you get the hang of it it can become very profitable.
One must understand buying cycles, keywords, cpc, conversion rate and much more. And, on top of all this, you have to be willing to spend money just to find out what may or may not convert for your business.
There are also landing pages and rules set forth from companies like Google that any advertiser must adhere to or possibly get banned from advertising all together.
As you can see ppc can be a dog eat dog world and not for the faint at heart when money is concerned.
Pay Per click Training To The Rescue
So what is someone suppose to do, who has a small business and not a lot of money to spend on hiring a Adwords expert? Well, this is where training comes into play. But keep in mind experts took years to learn their craft, so you are not just going to learn ppc over night. But if you have the time, it can be a very valuable skill to learn.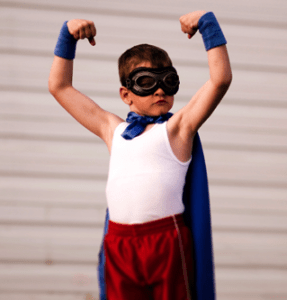 Keywords
With any online advertising system, learning keywords is essential. There are research and buying keywords and you have to know how to use both when advertising or you could run into trouble and spend all your money with nothing to show. A simple but awesome place you can learn more about keywords and how to use them is wordtracker. They have a great online university type format where they will teach you all you need to know.
And once you become comfortable with keywords, you can use the Google keyword planner to search for keywords for your business.
More Training Resources
So, if you truly want to invest in some pay per click training, then you need to go to the best as you would with anything. Sure, there are many places to find information online. But this type of learning may take some time and can be frustrating for anyone. This is why we recommend you invest in your business and find good training from places such as Brad Geddes, who is the owner of Certified Knowledge, which is a great place to learn. Or you can also learn from Market Motive. They too have a great ppc training program and even offer certification after you finish the class.
The bottom line is, if you have a few dollars you can afford to lose then you could always try on your own or even enlist the help of Google. You could easily try the main keyword for your business and start out small with only $50.00 a month. But there are at-least two things you need to keep in mind.
Your landing pages need to be solid.
Selling a good amount of business online usually involves a plan of organic and paid search.
So, with that said, just remember you are starting small and you may have fierce competition. So, it may take some time to learn how to do this.