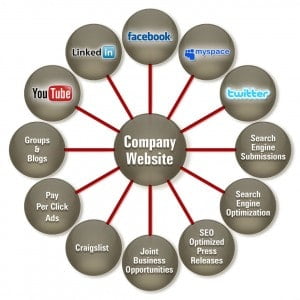 Search engine marketing or SEO, should be part of your overall online marketing plan. Any website can benefit from a listing in a major search engine such as Google or Yahoo.
Search marketing all starts with keywords. It is vital that you use actual keywords people are searching for in the search engines. If you don't then you site will not be found by potential customers.
It is a known fact that 90% of people when coming online and looking for something start with a search engine. After all people are looking for information more than anything. And keywords are what people type in when using a search engine. Get it right and you will be found.
There are many factors involved in search engine marketing, when trying to get high rankings in a search engine. But it all starts with keywords. Building effective back links is another very important method for obtaining high rankings.
Having many good high page listings in a search engine can take your website to new traffic levels. But what if you own a local business and only have a few pages. The answer is to build quality content pages with different keywords for your visitors and the search engines to find.
Content is king on the internet and can make all the difference for your website search engine marketing plan. But you must build quality content. You should never just slap up any old words on a page thinking you can obtain high rankings. Always help your readers first and foremost.
Search engine marketing can help your website be found by new customer prospects. It should be part of your overall marketing plan to increase traffic and sales for your business. Obtaining high rankings can take some time and effort but the pay off can be tremendous.
Just always remember to make your website content for your visitors first and foremost. Yes, you are trying to get visitors to your website with search engine marketing so, you want to keep SEO in mind. However, it is always about your visitor. They are your customer and should be treated with good content to keep them always coming back to your website.
Resources for this article:
http://en.wikipedia.org/wiki/Search_engine_marketing
http://searchenginewatch.com/