If you want to know how to learn digital marketing at home, then we are going to cover the options you have.
The first thing you need to think about is your goals. Why do you want to learn digital marketing? Do you want to make a part or full-time income online for yourself? Or, do you want to get a job as a digital marketer?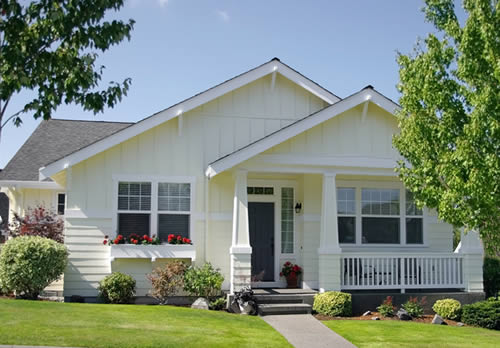 Defining You Goals in digital Marketing
Once you know if you want to get a job or make income on your own from the internet. You can then start making a plan on what you need to learn.
What are your interests?
Do you like the idea of free traffic from a website? Or maybe, you like the idea of landing pages and sending paid traffic to them?
Sit down and clearly define what it is you like about digital marketing. Once you think about it, it could be you like designing websites and want to start your own business.
Some of your options to think about include
Designing websites
Become and search engine optimizer (SEO)
Build links to websites
Become a paid traffic expert
Analyze websites with Google analytics
Become a conversion specialist
Write content for websites
Build landing pages
Build funnels
Become a full or part-time blogger
Make plugins for WordPress
Start a software company
As you can see there are many things you can get into with internet marketing. And, once you start to explore your options, you will start to lean towards one or two things you really like.
Seeking Out Digital Marketing Training
Now, that you know what it is you want to do in online marketing, you can begin to find training to suite you needs.
There are many places online where you can either get a full digital education or you can begin to learn.
And the best part is you can do this all from the comfort of your own home.
Start Watching Videos
One of the best places for you to start learning is YouTube. YouTube is also a search engine where you can type a keyword and start learning.
A word of caution: be selective on what you watch on YouTube. Not everyone you see there is correct when it comes to digital marketing.
But, you are just starting out, so make time to watch videos. Just seek out the source of what you watch. At this point, all you want to do is introduce yourself to the topic.
Find More Training Sources
Now that you have watched some videos and are getting a better feel for what it is you want to do in digital marketing. You can start to find full training programs.
There are many good sources where you can learn just about anything you can think of when it comes to digital marketing.
Here are a few training resources
Udemy.com
Lynda.com
Conversion XL Institute
SimpleLearn
LinkedIn
These are just a handful of the training that's available. There are many more sites than these.
Visit these sites and even do a Google search and find training for the subject you want.
Online Degree Programs
You can also get a degree in Digital Marketing. Many universities have started teaching about the subject since it's become so big now.
A good quality, experienced digital marketing specialist, coder or even a web designer are always in high demand.
Take your time to research the best opportunity for you. Some of these also offer certificates if a full degree is not right for you.
Staying Focused
One of the biggest problems people have especially when it comes to online marketing is staying focused. Many people seem to get shiny object syndrome.
They usually go from one thing to the next because they think the last thing they saw is the ticket to making it big.
The reality is, you need to pick one thing and stay focused on that and only that.
The internet is vast and it's easy to get caught up in videos, hype or the next big thing. But it's really sticking to what has worked for years is how you make it.
Here's an example. Let's say, you have decided to become a blogger with aspirations of blogging full-time in the future.
What many new bloggers do is, they start writing and don't see any results after a few weeks or maybe even a month. They then, get frustrated and quit and move on to something else.
But if they would have stayed writing articles for a year or more and acquired 300 articles, then their site would have been receiving traffic by now.
So do not make the mistake of quitting if you are already on the right path. In fact with this example of blogging. Writing articles on a daily basis is one of the best ways to get traffic. And that traffic is free.
Bloggers like Neil Patel have made a career out of blogging daily.
Starting Out As An Affiliate Marketer
When many people seek out training for online marketing, they run across affiliate marketing.
Affiliate marketing can be a very profitable way to make money online. Many training programs you will find for this either focus on free traffic from search engines or using paid traffic.
Either way can be very profitable. But, we suggest starting with a website and getting free traffic.
This is a time consuming way but it can pay off in the end.
Setting Aside Time To Learn
You might have a busy schedule or even a full time job. But you can learn if you set aside the time.
Learning to schedule your time is a valuable skill anyone can benefit from.
Get a planner so you can plan out the exact time you will be learning about internet marketing. Then, when you are finished go on with your other things.
Just Get Started
One of the most important things you can do is to get your feet wet by just doing it.
If you want to be a blogger, just get started writing. The reason is it's going to take you time to learn how to write properly if you do not have any writing skills.
Don't worry about messing anything up, you will get better with practice.
Summary
Digital marketing is all the rage these days and many people want to figure out how to learn digital marketing at home.
listen, marketing on the internet is a valuable skill to learn and anyone can make money when it's done right. Sometimes it's not easy to sell things but if you have patience and keep trying you will start making sales.