In your quest to quit your job, you might have thought about how to make money selling software online. You might like software and want to promote or maybe you are a developer and want to sell your own software.
Either way, any software can be one of those things you sell that can make a lot of money. People need software for all kinds of things from budgets to marketing software.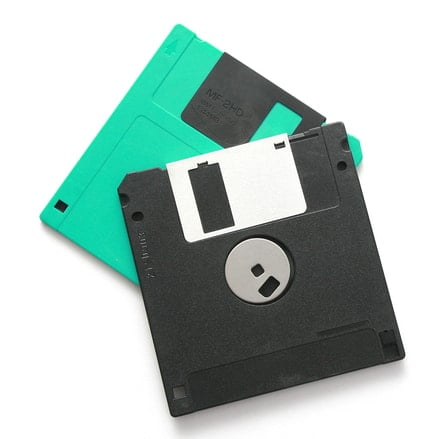 Software that helps people is the bottom line and you can get your share of the pie.
Why Selling Software Can Be A Good Business Model
Selling software can be a great business model for a number of reasons. One of those reasons is it can be a monthly recurring fee if you are selling your own.
This alone can help you build a software company into the double digits.
Or, you can promote other companies software and make a commission of what you sell.
Getting Traffic To Sell Software
One of the most important things you need to sell anything online is traffic. You can either generate free traffic or you can buy it.
Going the free route often involves making a website with articles. With this model, you use SEO or search engine optimization and you can get free traffic from Google, Bing, and Yahoo.
Or you can pay for ads on and get traffic this way. Ways to buy traffic include, buying Facebook ads, Google Ads, Youtube ads, buying banner ads, solo ads and other people email lists.
If you choose paid traffic make sure you have the budget to do so. The biggest reason you need a budget is because anyone rarely makes tons of sales with paid traffic from the start.
It usually involves testing out different methods until you find something that works.
If you decide to try the free traffic way, then you will need a website with articles to get traffic from search engines.
This method usually takes some time to gain traction and involves write lots of articles. This method can really take up to two years to even see any return on investment. It just depends on how willing you are to put in the work.
Selling Your Own Software
Selling your own software is a great way to make money. Especially if you have really useful software people need.
You can combine free and paid traffic models here and overtime make a fortune promoting it.
But there are some things to take into consideration selling your own products. You need to think about things like technical support and customer support.
If you are flying solo selling your own software it's going to be you that will have to provide everything to your customers. So, think about how you will be able to do this. Especially if your software is a hit.
It's going to be hard to provide everything to all your customers by yourself. So, you might want to look for companies who can help you provide support.
Selling Software as An Affiliate
You could also choose to sell other peoples software. With this model, you make a commission once you sell something and you don't even need to provide support. The company you sell for does all the hard work.
Selling as an affiliate also involves less risk for you.
You can use either free or paid traffic here also. But again you will have to test things out to see what works.
Targeting The Right People
You will need to target the right group of people to sell software. You have to sit down and think about who could really use this. This applies for either selling your own of promoting as an affiliate.
And the first time you try to find your target market might not be the right one. As I said this can take time and testing to get it right. You might think housewives want what you are selling when in fact 40 year old corporate executives is really your market.
Really take the time to think about who is going to use this software. Let's say you are selling stock trading software on a website. Who would be your target market? This could be men ages 40-60 or it could be men from ages 20-30. It all depends on what the software really does.
You can use Facebook ads since they have all kinds of targeting options. And once you find the right market, it's time to scale.
Scaling Your Business
Scaling happens when you find the right niche of people and they are actually buying what you are selling. This mainly happens on one advertising platform at first.
Then you scale to other ad or traffic networks later. This helps to build your business.
The trick is to find the one campaign that really works well. Then you scale.
Digital Downloads
Have you thought of how you will get your software to your customers? One of the easiest ways to offer a digital download after a customer buys your software.
Subscription Software
Does your software warrant a monthly subscription? If so, you can offer a monthly service for people to upgrade their software to a newer version.
One example of this is SEO software from SEO Powersuite. In their software, they offer a service you can sign up to receive updates and fixes. This helps keeps their company going and making improved software over time.
Starting Your Own Website
A website is an important way to sell software online. Websites can get a good amount of traffic when done the proper way. Usually SEO is involved and it does take time to get traffic. But the pay off can be extraordinary in the end.
And getting traffic from search engines can be some of the best converting traffic you can get. The reason is, people are actively looking for what you have to offer by typing in keywords.
You can usually find a webhost and install wordpress for under a $100. There are also many themes you can choose from to get started.
It's great to have a professional looking website if you have the extra money. But to get started a decent looking template will do until you earn enough.
Then after you install WordPress, be prepared to write a lot of content, to get traffic.