Ebooks are good for many things for any online business. You can offer them as a stand alone product for sale. Or, you can even give them away to build an email list.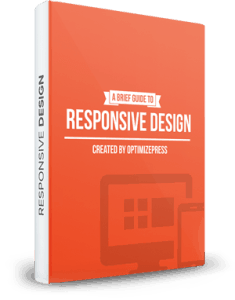 However, the first thing you must have is content for your ebook. You can either write it yourself or you can have a ghostwriter provide the content.
Ebooks for sale on the internet have been around for s while and many marketers have taken advantage of using them for many different uses.
So, in this post were going to cover how to sell an ebook online once you have it finished.
If you have your ebook all finished and ready to go you may be wondering how you can get Hungary buyers. And their are really two ways to do this. This includes either paid or free traffic.
The Paid Traffic Model
With the paid traffic model, you can throw up an ad on a platform like facebook and begin selling your book. What most marketers do is, use a funnel to capture emails and either offer a portion of the book for free or they just sell it outright.
With this model, you can use software like Clickfunnels to create a landing page first. Then you can begin to capture email address's and put them into your mail list software. Once this takes place, then you begin to either make affiliate offers to your list or sell them another product.
In fact, this is how some of the most successful marketers online got their start. They first build an audience and once they have a huge following, they are then easily able to offer other products and services to that audience.
Building an audience is the way to go. There is a lot of work to do in the beginning but it pays off in the end.
Selling your ebook outright can work also. But, unless you have a strong enticing offer it's hard to get cold visitors to bite and accept that offer.
They need to get to know you first before you can really convince them to buy anything. It's sort of like dating where courting happens.
It takes time for people to trust you at first. But once they do trust you then it becomes much easier.
Using a lead capture page
Paid traffic is really good when you send it to a lead page. Now, you have to be careful when sending paid traffic to a lead page. Most networks like Google and Facebook have rules you will need to follow. And, if you don't follow their rules you run the risk of being kicked off the network.
For instance, when you send traffic to a lead page on Google you have to have enough content on the page. And, you have need to have some links to the rest of you site along with a privacy policy on the page.
The concept of a lead capture page is simple, however. You just have to make sure your offer is compelling enough to make people want to give you their email address.
If you don't have enough of a decent offer this can also drive your advertising costs through the roof as well.
But, you send traffic to the lead page and then people sign up for your free offer and they then get put on your email list.
Then, it's with your email list you can contact them again over and over. But, it's best to develop a relationship with your email list before you sell anything to them. You want them to trust you.
Selling Your Ebook With Free Traffic
Yes, you can sell your ebook with free traffic. This is usually done on a blog or other high traffic website. And, that's the key high traffic. You will need a lot of traffic.
And you will need the right targeted traffic also.
What you do here is create a blog or website that is about the concept of your ebook. So if you ebook is about gardening, then start a blog with news, tricks and tips all about gardening.
Then, you will put up ads and link going back to your ebook sales page.
To get started, you will need to do proper keyword research first. When it comes to search traffic, you always start with keywords. Then once you have identified the right keywords, you will then write your articles.
Now, the only thing is, free traffic takes time and is a lot of work. It involves writing a ton of content usually.
You will just have to set a plan to write and to keep at it. This is where most people fail when it comes to free traffic. They get all excited about it for a few weeks and then give up when they don't see any traffic to their site.
Getting free traffic can take months or even a couple of years. This will all depend on the industry you are writing about and how much competition there is out there already.
Selling Your Ebook Other places
There are other places you can also sell your ebook also. There are sites like Jvzoo and Clickbank where you can start to sell your ebook. These sites also have affiliates who will help promote your book as well.
Putting It All Together
One of the best ways to sell your ebook online is to combine all these methods using free and paid traffic.
You could start by creating your blog and sales page for the ebook. Then while you are still writing for your blog, you could send paid traffic into your eBook page.
This will help you get traffic while you are waiting for the free traffic methods to kick in. And, when the free traffic does come it will be all the sweeter for you.
Free and paid traffic can work together. But you have to remember you create a blog for search engines and you create other pages for paid traffic. If you are not reaping something from your paid traffic you are doing it wrong.
Blogs are usually tracked with software like Google anaytics. This software allows you to see what people do on your website, where they go and what actions they take.
It helps you make certain decisions about content and design.
When it comes to a sales page, Google analytics is still great to use. You can see things like bounce rates and more. With this data, you can decide if your content is right or even if you are targeting the right market.