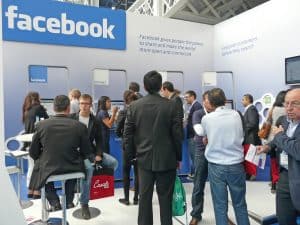 Facebook is a great social media tool for businesses looking to engage audiences. But it also happens to be the most stagnated. It can be hard to engage audiences if your competitors use the same marketing campaigns to attract the exact same audience. Fortunately, there are applications that can help you enhance your Facebook campaigns and beat the competition to the punch. Here are three of the best on the web –
1 – PageModo
You can upload your own content as a landing page on PageModo. Basically, the platform has everything you need to create, launch and promote a Facebook campaign from the ground up. Plus, it also provides you with the tools you need to enhance it for the long run with the help of design tools and other features. Some of these include the following –
Use coupons on your Facebook page
Post suggestions that your target audiences might like
Scheduled posts
Tools to create customized tabs and Facebook contests
Professional Facebook landing page creation
PageModo doesn't offer a freemium version but the cheapest $6.25 monthly package is good for new campaigners to start off with. If you happen to be one of them, you can always opt for the pricier variety if you like what you see and would like to take your campaigns a few steps further.
2 – ShortStack
If you are looking for a Facebook app creation tool that doesn't require you to learn any new concepts, choose ShortStack. This application gives marketers like yourself everything you need to make your social media campaign stand out, all on a single platform. Need to create landing pages? It has features for incredible pages. Need to create a Facebook app and a contest on your timeline? This app has you covered.
ShortStack offers various priced packages for campaigners. If the prices are a little too steep for your pocket, the freemium version also has some impressive features that can be worth your while like –
Share functionality
Unlimited campaigns
Promotions
25,000 fan allowance
Export entries and leads
5,000 campaign visits every 30 days
3 – Antavo
Antavo is ecommerce loyalty program software that focuses on user engagement through gamification. It holds a lot of potential for Facebook campaigners looking to draw audiences for their products or services. Through this tool, you can –
Reward visitors who share your Facebook landing pages and draw more traffic to your products or service pages
Reward customers once the friends they have invited have made a purchase
Ensure that your posts and benefits reach audiences on Facebook and create Facebook ads that perform better
Provide customers a mobile friendly content for engagement on the go
Antavo offers a Pro and Enterprise pricing package for customers. It doesn't offer a freemium version, but if you look at the features the price is well worth the price.
Facebook has millions of users and that number grows as we speak. The time to engage those millions is now and the applications in this list can help you do it.
Author Bio: Aston Calvin is doing a job in an online digital agency. He is working as a custom Facebook apps developer. Reading and Writing are the best hobbies of Aston.