Twitter for beginners.  Marketing Tips Every Beginner Should Know.
Social media is the most accessible form of marketing for new business owners and entrepreneurs. Not only can you reach and engage directly with your target audience, social media lets you create and manage marketing campaigns with little to no cost whatsoever.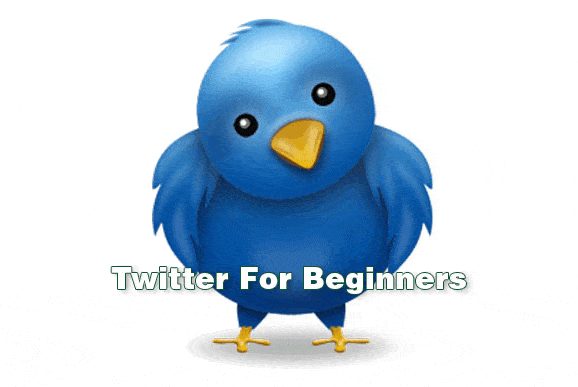 This presents a fantastic marketing opportunity to launch a new business on a budget while still maintaining creative control over your marketing strategies.
Twitter As A Marketing Tool
Twitter has proven to be a critical tool for any digital marketer. With its user-friendly platform, influential hashtags, and compatible management tools, you have the power to create your own Twitter marketing strategies today and see results within weeks or even days.
To help you get started on the right track toward marketing success, take note of these important Twitter marketing tips that every beginner should know.
Staying Consistent
Consistency is an important factor for any social media marketing strategy. That's why it's useful to have an arsenal of original and engaging evergreen tweets to keep your Twitter strategy on track. Evergreen content refers to content that's relevant all year round and doesn't strictly pertain to any specific event, holiday, or season.
To create your Twitter content backlog, you can draw from the wide variety of evergreen content sources on the web, such as Brainy Quote, How-To articles that are useful year-round, posts from social media influencers in your niche, public domain image libraries, fun facts, and intriguing historical information that relates to your product, business, or community.
Staying Up To Date
Along with creating evergreen content that you can use year-round, you also need to stay updated on current Twitter activity that's both relevant to your business niche and target audience. For example, if your business is more geared toward stay-at-home moms, you can take advantage of all the great Twitter chats and hashtags created by influential mom bloggers and related online communities.
Take note of the trending hashtags being used in your niche and create quality tweets with those hashtags. Another way to stay updated on trending hashtags is by following Twitter "influencers" that are relevant to you, plus you can use free research tools like Hashtagify.me or simply use Twitter's own search tool to find the information that you need.
Using Software
Creating a Twitter page is the easy part, but maintaining a strong Twitter strategy every day, along with running your business, can be a serious challenge. Fortunately, you can use free social media marketing tools like HootSuite and TweetDeck to ensure that your Twitter marketing strategy doesn't skip a beat while you're handling other responsibilities.
These management apps let you schedule your tweets in advance so you don't miss out marketing opportunities during the holidays or from major upcoming events. Furthermore, TweetDeck and Hootsuite lets you view your activity and enable engagement with other users all from one convenient dashboard, and it helps you stay up-to-date with trending hashtags, your replies, scheduled tweets, and the activity of your followers.
Making Your Profile
Twitter gives you the option of uploading your own unique cover photo, avatar, and color theme for your page. If your business is a local service, for example, your cover image should be a group photo of you and your employees, a striking photograph of your locale, or compelling images of your brand's signature products or services.
This makes your brand more appealing to your local Twitter audience. If you're a local blogger, you can also apply these cover image strategies to give your Twitter a personal touch as well, plus you have the creative freedom to find even more cover images through public domain libraries, graphic artists, pop culture, or your own artwork.
Your Twitter Logo
Make sure your Twitter avatar is your company logo. If you're a personal blogger or entrepreneur, you should upload a professional headshot, signature logo, or an eye-catching cartoon avatar. Lastly, you'll need to round out your layout by selecting a color theme that complements your avatar and cover image.
This will adjust the color of your on-page text, hashtags, buttons, and links. Branding your Twitter page with these simple techniques will help give your online presence that professional look it needs.
Follow Twitter Rules
Twitter used to be an open field when it came to marketing.  Back when it first started you could market just about any way on twitter.  Then, one day all that changed and twitter started cracking down on spam.
You have to be more careful about your twitter account theses days.  Gone are the days where you could follows lots of people in one day.  These days you have to do it more slowly and build it over time.
Post Good Content
One of the best all time ways to get people to follow you is by posting good relevant content to your niche.  You have to post things people in your niche will like, share and care about.  If you start posting irrelevant things, people will not pay attention to your message.
You can use twitter to post your blog content as you release it and you should be posting good relevant stories which have already received likes and shares.
Do Not Buy Followers
One of the worst mistakes new affiliate marketers make is buying followers.  Sure, it can make your twitter account look popular but it will do you know good for any promotions.  If you area local business, you will need people from your area.  If you have an E commerce shop, you will need people who care about your products.
Take the time to build a good size following and if you have to spend some money to get people to follow your account then do so.  You are building a business.
Often times when others buy followers, they end up getting followers from other countries who really care nothing about what they offer and many times don't even have the money to buy anything.
Last Thoughts
All the tools you need to start and maintain your first Twitter marketing strategy are available online for free. Twitter, with its simple platform, limited tweet count, and hashtag-driven engagement, makes it a perfect learning opportunity for first-time digital marketers and small business owners who're looking to market their business on social media for the first time.
With the help of this guide and marketing management tools, you can start your first Twitter strategy right now on your own. Implement these tips in your beginner marketing strategy today to start building a memorable online presence!
Also remember, Twitter will be just part of your over all social media marketing plan.  You do want to take care in building a twitter presence for sure.  But, if you build all your main social media accounts, twitter can become that much more powerful and add to your bottom line.