You might have a knack for jewelry, or you might want to make money selling jewelry online.  Maybe you even make jewelry in your kitchen in your spare time and it's racking up around you and you need more space. 
Whatever the situation, there are many ways to sell the products you make from your home. You can choose to sell online, or you can go out in your community and sell that way.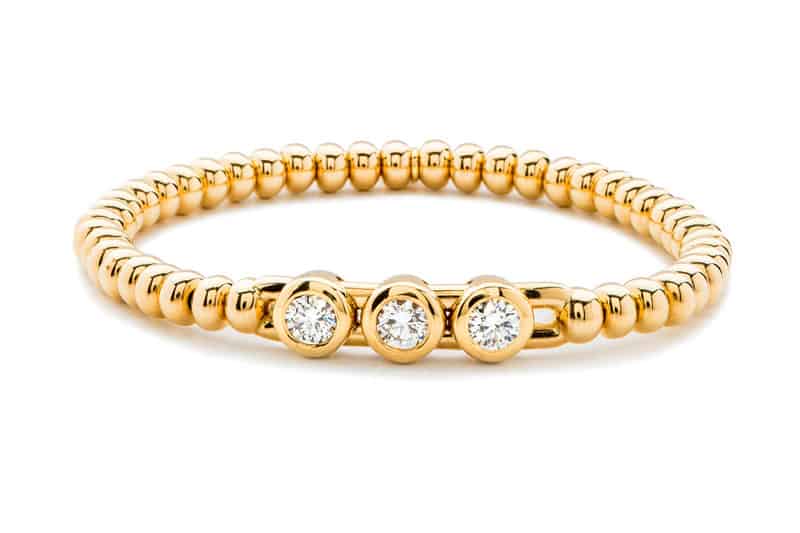 Finding the right marketing for your jewelry
To make money selling jewelry online, the most important thing you can do is find the right marketing for your type of jewelry products. And this is true whether you sell online or offline. You will never sell to people who are not interested in your type of product. So you might have to either test or find where your market hangs out online.
First, if you make a certain type of jewelry, find out if there are places online where people who like your type of jewelry might hang out. These places can be forums or even in social groups on Facebook.
It could be that your market is using Google typing in keywords to find certain types or they could be in other social groups.
It's important to know where your market is. If you start advertising blindly you could waste a ton of time and or money you might not have.
Testing With Google Ads To Make Money Selling Jewelry Online
One thing you can do if you start selling on your own website is test using Google Ads. You can start out with a small investment and send traffic to your pages and see if they convert.
The important lesson here is to test and always keep testing. Very rarely does anything having to do with internet marketing work right out of the gate. Many times it can take a few times before you start to see success. And using Google ads can be a way to test the waters for your jewelry business.
Selling and making cash On Craigslist
If you don't have a lot of money but still want to sell your jewelry, then using Craigslist can be a great starting point to build your business. You could post a few prices a week and see if there is any interest in what you sell. And by doing this at the same time you can make a little money.
Always follow the rules when posting on Craigslist and you will have better success.
Make Money Selling Jewelry At Local Flea Markets
Another great place to start to sell your jewelry is at a local flea market. Many times you can pay a small fee to rent a space at these markets and begin selling your jewelry. Of course if you rent a small place you might be located somewhere near the back of the market and it might be hard to sell this way. So it's best to scope out your local market and save up if you have to so you can get into a better location.
Flea markets are where many people start their business's and then they expand from there.
Getting The Word Out Locally
Of course there are also other ways to get the word out locally about selling your jewelry. Some of these ways are handing out flyers at events, going door to door and handing out business cards.
There are also people who will hand out flyers for you in neighborhoods for a small fee. Sometimes this can be well worth the effort and other times not. You will have to do a small test and see if people show and interest in what you are selling.
Sell On Other Online Places
You can also for a fee sell on websites like Amazon and Ebay. These places take a small percentage for allowing you to sell your products on their site. There are many people who make a full-time living selling on Amazon.
Etsy is also another online market place you can try.
Selling With Your Own Blog
You can even sell your jewelry on a blog. What you would do here is start your blog and you could offer all kinds of information about jewelry or even review some pieces.
Then at the end of your posts or even within the posts you could add links or banners. Or if you are interested in selling affiliate products you could even link out to affiliate offers.
A blog is a great way to get free traffic from search engines. But you need to keep in mind if you go the free traffic way, it will take some time before you gain any traction. But it can be done.
Content writing will be the number one thing you will have to do. And really content writing is never really done.
And, once you write you will also need to lean how to optimize your pages for search engines as well. This is called on-page optimization.
There are many places online you can learn about search engine optimization.
Starting An E commerce Store
Another way using a website to sell your jewelry is starting an eCommerce store. E commerce has been around for awhile and it's gaining in popularity these days.
Just remember with either a blog or eCommerce store these take the time or you have to pay for traffic.
Considering Business Costs
One thing many people forget or do not know too much about is business costs. This is where many people selling jewelry can get into trouble. They do not consider the expenses they have to pay out or the taxes they have to pay when it's all said and done.
We suggest you visit an accountant if you start making any real money with your business. This will help you avoid things down the road. You don't want to be stuck in a rock and hard place when it comes to business costs or expenses.
You want to make sure everything can be paid from expenses to taxes.
Can You Really Make Money Selling Jewelry Online?
You really can make money from selling jewelry if you go about it the right way. Many people start part-time to supplement their income until they get going in a full-tile venture.
Always have some form of income before you set out buy tons of supplies to build your products.
You might want to even consider taking some orders from customers before buying your supplies. This way you will know what exactly you will be spending and making before you invest all of your hard earned money.