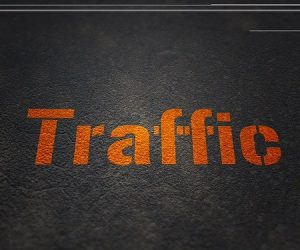 Why is my blog not getting traffic? Here's why!
We've heard this time and time again. Many people start a blog, and then they burn out because they are not getting any traffic or, very little traffic. And they ask why is my blog not getting traffic?
New webmasters always start very Gung-ho with their new blog. They write and write for a few weeks, and then they give up!
Why, what gives? Well for starters it takes time and dedication to make a blog happen with a ton of traffic, and then there is the promotion aspect that also.
Content is the #1 thing that needs to be produced and it must good. There are many theories out there about how much content you need and how many links back to your blog also.
The truth is each one of these has their own aspect and each one can produce traffic. It just matters how you go about it.
For instance, there are bloggers out there who say, you have to produce tons of content every single day, and then the traffic happens and, for the most part, this is true.
There are also smaller content sites that get a ton of traffic because they have excellent promotion strategies and a ton of good backlinks.
So, either way, you look at it, you have to decide what it is you want to write about or what your site will be about and then commit in a marathon type of stance instead of a sprint.
So, with that said, here are some reasons your blog might not be getting the traffic you want or even deserve.
No Keyword Research
Now it's true some blogs out there just write and only think about the topics they want to write about and then create those articles and get a ton of traffic.
Mostly those blogs are already established with a massive amount of backlinks and or articles. They are not banking on any single piece getting traffic from any search engine.
But, when you start out, you will want to do some research for the keywords your audience might be searching.
But, don't go after general search terms at all. Hone in on long tail search words with the low competition when you first start out. This way you will see some traffic and not get burned out.
You also might want to look at your new blog as something you just do to relieve stress, and that's writing.
Then, once you get a host of articles, you can go back and look at your analytics stats.
Even Yoast, the top quality SEO, will tell you. They don't also focus on keywords any longer when they write articles.
Because he is a well-established website, that holds value in Google so many of their articles will rank once published.
Your goal should be to get to this point where they are but, at first keyword research will help you gain traffic you want.
No Promotion
No, this is not built it, and they will come. But, that can happen to a blog, but it takes a very long time.
So instead you want to find ways to promote your articles to the masses. And, one of the best ways to do this is to use social media for promotion.
You should create an account at all the big social networks and then build your followers.
This way, when you create new content, you can promote it to your followers. Your followers will see the original material, and some will even share it. It will in-turn also give you some backlinks.
You should also be building an email list from day one as well. Once you have a decent list of emails, you can then send your new content to your email list getting more traffic from people who already trust you.
Yes, promotion is that important. An outstanding company to help you with the promotion is The Hoth. They provide many promotion services including link building, social advertising, press releases and even blog writing.
Remember blog writing is a form of promotion as well. It's the keep going and provides more content to Google strategy, and it works over time if you pick the right keywords.
Your Content Sucks
If you think about it, search engines are all about the content. Without it, there is nothing left to index. So, this is why the content experience is so valuable.
Your content should help the people coming to your site first. And, it's okay to include some promotion in your articles, that is not a problem. But, you cannot make it only for you or your company.
When thinking up things to write about, you have to keep in mind who will be coming to your blog in the first place.
In other words, the more relevant you write your articles, the more interesting your content will be. If you talk about shoes when your content should be about socks, then no one will be interested in what you have to say.
You need to think up your customer persona and what they like. Once you do that, you write towards this person.
While there are no actual limits to how many words a blog post must be, it must be exciting and cover all aspects of the topic you are writing.
You want it to be different also then all the other articles out there on the web. You want a different voice, you want to solve peoples problems and issues with your content.
User Experience is Not Good
It can fall hand in hand with content as well. If the user experience is wrong, then your rankings in search engines like Google will falter. They just won't be good at all.
It also includes your website design. If your website looks old and untrustworthy, then Google might have given you a chance at traffic for a bit and then realized many people started leaving your site because of these issues.