Today I will teach you how to add keywords to website for seo.  You see, Keywords have always mattered in some form or another when it comes to Search Engine Optimization (SEO), but there's no question the rules have changed since the early years of the Internet. Individuals who jumped online around 2000 and 2001 will remember finding terrible websites that had the keyword they searched for repeated 10,000 times all the way at the bottom of the page. Fortunately, search engines became smart to that type of manipulation early on and adjusted.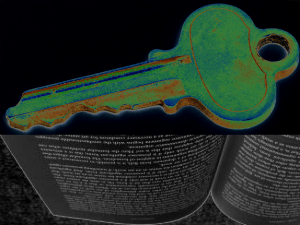 While there's been a lot of discussion about how keywords affect SEO, the rumors about keywords not mattering are false. Not only do you need to know how to use keywords to climb up the rankings, but also how to avoid the many landmines that come from improperly using keywords.
First Avoid the Big Mistakes
Just like with backlinks, many practices used to help with rankings that now have the full-on opposite effect. Understanding how keywords work post-Panda and post-Penguin will help to avoid the mistakes so many otherwise healthy websites are making.
The short list goes like this:
– Avoid keyword density percentages unless it is apparently under 2%
– Don't reuse the exact keyword over and over again
– Don't use awkward keywords in the copy that don't read correctly in real life
– Using meta keyword tags on your website
These are common mistakes that will hurt any search campaign efforts that you make. Keyword density used to be a significant factor, but now with an emphasis by Google on coming down hard on websites that attempt to game the system, any percentage over 2% is going to get attention, and many sites have reported getting slapped by the search engines at 3% or above.
It also leads nicely to avoiding the second big mistake: using the same keyword stuffing. The days of keyword stuffing working are long gone. Use synonyms. Use similar keywords. Use as many different varieties as make sense without causing awkward writing, but don't keyword stuff.
Another old method is using exact keywords, especially location-based, that is awkward when put in a copy. Avoid this. Google is smart enough to see related keywords that a couple of connector words are not going to help at all. This old method is like the meta keyword tags. These were once nominally effective in helping give a tiny boost to your search marketing but those days are gone – and by listing your most important keywords in the code, any competitors can see them, steal them, and beat your SEO efforts with paid campaigns.
How to add keywords to website for seo
Keywords remain a dominant part of ranking websites in today's online world, but they need to add the right way to be effective.
Just a short list of the most critical points:
– Use a healthy variety of keywords and related keywords
– Keep your keyword percentage under 2% at all times (there's nothing wrong with less than 1% if you're using a good enough variety of related words)
– Use exact keyword anchor text in your internal links
– Use an essential keyword in your title, first paragraph ( the first sentence is ideal), and in the early 200 words no matter what
If you follow these tips, you will do well. While repeating one keyword over and over will get you punished in today's Google, using synonyms and a variety of carefully related words will not only help you rank for your main keyword but also rank that article for all those variations, as well. It also helps keep your natural keyword percentage under that magic 2% line. This keeps the search engines happy with your website and more likely to rank it for all of those keywords.
However, the one place you can use a lot of exact keyword anchor text, within reason, is with your internal links. Google has stated it understands how larger sites will use similar and descriptive words to help readers on one post find another. It means as long as you don't send 5,000 internal links with the same exact keyword, you can use precise keywords from various posts on your website to push up the authority of other posts that you want to show off. It's perhaps the most potent safe use of keywords!
Finally, it's all about timing. The title of the post, the first paragraph, the first 200 words, in general, make a difference for what a search engine ranks your website. Make sure to use your keyword or the main variation in the title and in that first paragraph if at all possible – and always within the first 200 words.
Making these small adjustments in how you use your keywords will create huge dividends down the road.