One of the biggest things affecting rankings for a website or blog can be technical issues. A whole host of things can affect a website from bad 301 redirects to pages with a 500 response error.
Along with all the other tasks an seo or online business owner has to do, this one is very important, especially if you see a decrease in rankings and traffic. Often times it's technical issues not allowing a site to rank well and sometimes the reason a site seemingly disappears from the serps or is de-indexed.
Sometimes you have to dig real deep and other times it's showing right on the surface, as clear as day light.
Every time I get a new client, a technical audit is the first thing I checked before anything else. An audit not only allows me to see good and bad things related to techie things but it also can many times produce reports on things content pages, bad internal link structure and more.
Don't ever over look technical checks for any website you work on. I have seen sites that were able to increase rank to page one and two in Google over night, just fixing a simple technical issue.
Choosing the Right Tools For The Job
One thing you will need to check any website tech problems is a tool. However, always remember a tool is just that, a tool. It's up to you to learn how to interpret the data and make the right choices for your site.
There are free and paid tools you can choose from and some will allow you to see more data then others. So, lets go over a few tools you can use and a little about each one.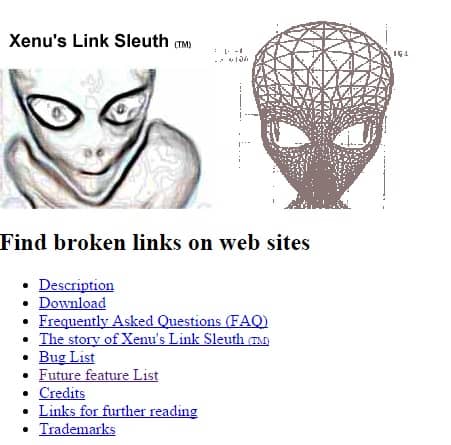 Xenu Link Sleuth
Xenu is a popular tool among seo's and for good reason. It's free and it's a great tool to discover broken backlinks.
It uses preemptive multithreading to get the job done and check several web pages at one time. This makes it a fast check tool and is very accurate at checking links.
Xenu also has many other uses other than finding broken links. It can help with website architecture, sitemaps, missing images, page and title tag duplicates and more.

Screaming Frog Spider
Screaming frog is one of my favorite tools to use for technical audits of a website. There is a free version along with a paid version. If you have a small website the free version will allow you to crawl up to 500 Url's and is available for windows, mac and Linux.
This tool is the bomb by far and they are always updating and developing it and making it better.
It will help you find many things wrong on your site including: broken links, H1 & H2 duplicates, canonical links elements, inlinks, outlinks and more.
The paid version is priced yearly at $143.75 and is well worth the price, especially if you have many websites in your network.
this tool is a definite must have to audit technical issues.
Deep Web Crawl

This is a newer paid service which is great for deep crawling your website and pointing out issues good and bad.
I subscribe to this service and highly recommend it, if you can afford the price tag. A must have if you are serious about online business.
The tool will take a little getting used to and you may need to watch their YouTube videos to really how to use it.
One of the great things about Deep Web Crawl is Glenn Gabe, an excellent technical SEO advisor is on their board and helps them to make the tool better.
You really can't go wrong with Glenn's advice.
What To Look For
When starting any Seo technical audit you will want to first crawl your site and let the data roll in. If you are new to audits it can be very overwhelming once you see all this new data.
But, if you break things into sections, you can begin to make small wins for your website and there's no need to rush it. Always take your time to learn how to use these tools and what too look for.
If you've recently had a drop in traffic from Google, the first place to start will be looking for any issues with indexation of any pages on your website.
You want to make sure GoogleBot and other bots can get through your site fully and can grasp a good understanding of it.
Look for things like bad or excessive 301 redirects, duplicate content, blocked url's, duplicate page titles, slow response time, large file sizes (photos), 4xx's & 5xx's response codes and more.
Website Structure & Architecture
Good website structure is very important, not only for Google and other search engines to understand your site better, but also for your web visitors.
If you have bad web user experience, your visitors will click right back to the search engine they came from and signal to a search engine your page or site is not relevant. This can cause your site to degrade in rankings over-time.
It's also important to link pages together that are relevant to each other. This will help bots to better crawl your site and understand it much better.
Each one of the tools listed above can help you have a better understanding of your website structure and aid in making it better.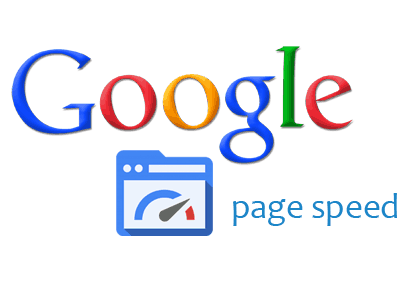 Page Speed
Google has not publicly said, it factors page speed into their algorithm. How much, no one really knows but they are not the only reason to speed up your website. The other reason is your visitors.
You want a good fast experience for them. If they have to sit around and wait 15 seconds for a page to load they will just click the back button and be gone forever.
You will want to run the tool and see if there is anything you can fix to make your website faster.
You don't have to fix every last thing the page speed tool says, especially if you can't or don't have the means to. But it's best to get as close as you can.
You can also use Pingdom's and Webpagetest.org's speed tools to check for other things you can optimize.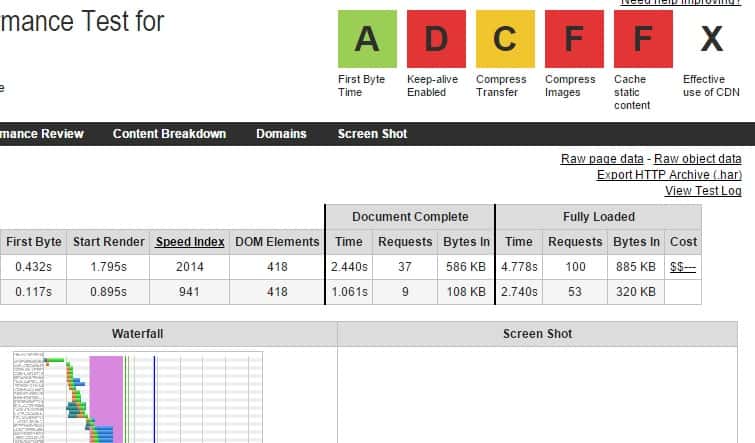 Always be sure and check the waterfall report also as it can yield some very telling results, about your site, server and more.
Your Server
Bottom line, if you are trying to honesty really start an online business and you have your website on shared hosting, you need to upgrade. You may not need a dedicated server at the moment but you should try and extend your budget to better hosting.
Shared junk hosting will only hinder your online business and will not help you get the Serp results you seek. A VPS server is not that expensive, especially if you really mean business.
I highly recommend Liquid Web.
Also, as of this writing PHP 7 is out and is twice as fast for WordPress websites. Whatever host your choose, I would at least ask about it and when they will be putting it into action.
Just make sure you can get the best web hosting you can.
Duplicate Content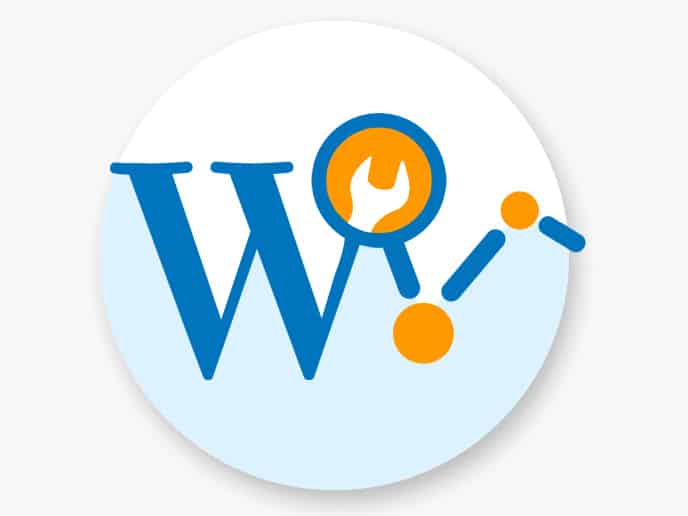 One thing you will want to make sure you don't have or get rid of on your site is duplicate content. And, if you are using WordPress and are new to it, the problem can be very vast.
WordPress can produce all kinds of duplicate content right out of the box with categories, tags and widgets.
The easy fix here is to use the Yoast WordPress Seo Plugin or All In One Seo Pack.
You will honestly need to experiment here with "No=indexing" tags and categories. There has been chatter with Seo's that this doesn't matter anymore and can actually hurt a site now.
However, I still use it on many websites and for now it does work and gets rid of duplicate content.
Sure, Google says not to worry if you have your home page showing your recent posts, but never take their word for it, always test and see what happens.
Another way WordPress creates duplicate content is with widgets you show on around your site. Iv'e had clients sites that were showing a posts widget in the home page within three boxes and was no where to be found in Google. They did however, have a great backlink profile.
So, we tested out getting rid of the duplicate widgets plugin on the home page and the next day the site went to page two for the coveted keywords.
Thin Content
One thing you also want to get rid of is thin pages that serve no purpose helping anyone. If you have a website with hundreds of pages, this can be hard to spot and a tedious task.
However, you can just use Screaming Frog to locate these thin pages on your site.
Now, it is possible to rank pages with just videos or pictures but I prefer to not have these pages on my site and always include a great amount of content on each page.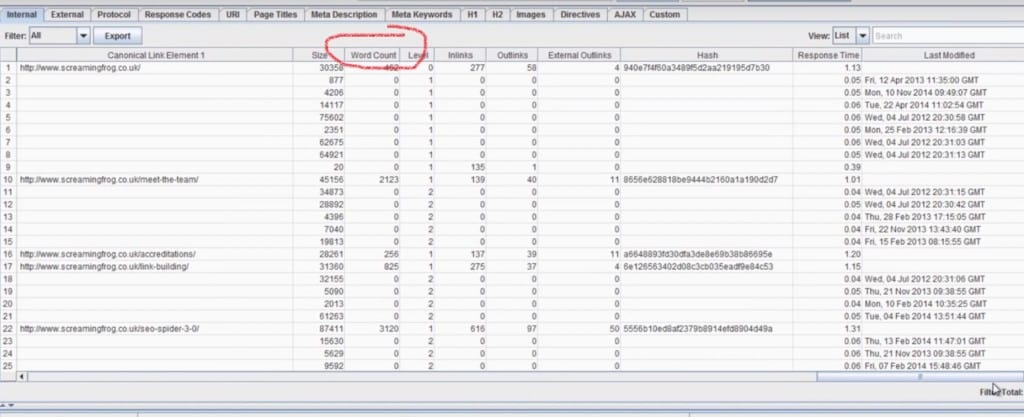 Using Screaming Frog above to locate thin content pages. Just scroll over in the tool and look at the "word count" heading and you will be able to spot pages with low content.
Google also states there is no penalty for duplicate content. But, if it takes down your site in the search results, then what is it?
You can also sort by the heading to see the thing pages first, making it even more easier to spot.