You have most likely read about blogging in some magazine or on another blog somewhere.  And you probably heard about some people pulling in over $10,000 a month from blogging or maybe even more.  And you want to know how to make a successful blog right?
Well, not to say every single story is true but yes, you can make a living blogging from home and you can make a good living if you know what exactly you need to do.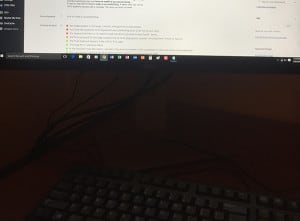 But, blogging is not for everyone, it takes work first and lots of it.  It can also take money and reinvesting some of your hard earned profits back into your business.
And, that's exactly what blogging is, a business.  Sure, there are some who blog for fun and make family blogs which allow their family members to see what their up to.  But, if you want to make a profit from your blog, you will need to treat it as a business.
So, What Skills Will I need?
There will be many things you will need to know along the way but the biggest thing you will need is learning how to write.  And you will need to learn how to write interesting informative articles.  And they will need to help others.
But, don't panic, if you know nothing about writing.  Because, you can get started soon and learn as you go.  If you practice writing daily, then your skills will improve and you will start to see some success.
One of the best ways to get started is with WordPress.  WordPress will allow you to pick a theme for your new blog and pretty much allow you to start writing.  You will need to choose a webhost who can install WordPress for you.
When starting do not worry too much about making your blog look pretty.  What you will need is content and lots of it.
Also, everyone will tell you, your blog will need links.  While this is true, you will do much better when starting by doing proper keyword research and finding converting, low competition keywords.  You will want to focus on longtail keywords at first.  These are keywords with 3 or more words in them.  This will allow you to have some wins and rank in engines like Google a lot faster.
Don't make the mistake of going after high competition keywords at first.  Later, when your blog is more established, you can go after these keywords.  But for now just focus on the lower hanging fruit.
Learn All About Keyword Research
Keyword research and content is where its at.  You can use keyword tools like Jaaxy to find the lower hanging fruit.  Also, learn all you can about keyword research.  It really is that important to your bottom line.
If you don't do the research, then you will write many articles and get no traffic because no one searches on those terms.  So don't make that mistake or else you will waste your time.
How Long Until You See Success With A Blog?
We are not going to lie to you, it can take a good long while until you start to see some success from a blog.  You should plan on anywhere from 1 to 2 years and only after you have created content daily.
So pick a topic you are most interested in and can write about, also one that will allow you to find many keywords and allow you to write many different articles.
And, don't worry if you are in a high competition level niche like golfing.  If that's what you want to write about then go for it.  But, just remember you will have to work hard to make it.  And as we said, plan on writing at least one new article a day.  And, after you have 300 or so keyword driven articles, you will see some success.
How To Make Money With Your New Blog
Ok, so here's where the rubber meets the road, so to speak.  Many people are left wondering after they start to get traffic, how do they make money.
Well this is where affiliate links come in and an email list.  You simply find some affiliate programs to join and sprinkle them throughout your blog on relevant pages.
Also, try to get as many people as your can to join your email list.  With an email list you can market to these people over and over again.  Without one, it's just hit and run marketing and yo umay never ever see that person come to your website ever again.
Build A Relationship With Your Email List
Not only to do you need to build a email list but you need to build a relationship with them.  And, you do this by giving away free things most of the time and selling to them here and there.
The more free things, helpful content and other things you can do to help your visitor, the more they will buy from you.
Learn Copywriting
Learning how to write highly motivational copy is a high in demand skill.  But it's the skill of writing like you talk and motivating people to take action.  If you can learn this highly sought after skill, you will be that much more successful.
Final Thoughts
This article is a sample of the things you can be doing to get started as an affiliate marketer with a website.  And these are the basic things you need to make your blog a success.
It really does take a huge amount of work and dedication.  But, if you are willing to work at it and wait out the time it takes, you too can make a wildly successful blog.  And, you don't have to stop and only one website either.