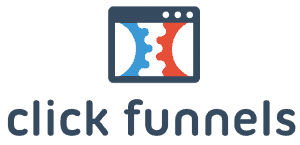 You may have heard and seen all the rage lately with ClickFunnels. ClickFunnels is an online software service that will help you create funnels for just about anything you can think of.
It doesn't matter if you have a local business, an online store, a blog or just about any other site. The fact is you can use it to help create a funnel for your business.
But it doesn't stop there either. The software also can be used as an email autoresponder platform as well, including some pretty cool things like Backpack for gaining affiliates and actionetics for understanding people on your email list better.
So with that said, let's assume you know what Click-funnels is and you just want to know a little more about using and promoting it.
How You Can Use Clickfunnels
There are a number of ways to use the software and really much of it is up to your imagination. They are also coming up with new funnels all the time and releasing them to their customer base. Plus many account owners also make their own funnels and just give them away.
If you visit their website, they go over a whole host of ways to use the software for just about any kind of business.
You can make all kinds of funnels including, squeeze pages, lead magnets, bridge funnels, surveys, applications and more.
So, this means you can use this software in just about any setting or situation.
Using On Your Website
If you already own a website and you are getting a decent amount of traffic let me tell ya, you can use the landing page software on your website.
What you would do is create a funnel for what you are selling and then add a prominent link on your website, either in your side bar, top navigation or by adding the link to other pages. When adding a link in your navigation, you'll want to make the link shine. And, by that I mean name the link something that will get your customer excited.
You could also add a banner or picture at the top of your site or in your left or right navigation. And this could lead to your ClickFunnels affiliate id or better yet to a email capture page.
You can also use the software to add a email capture form to anywhere on your site. You can see the help article here. Or the video below will help you also.
So, the bottom line is you can use it to catch email address and send people into your funnel whatever that may be.
Use As An Affiliate
one of the great things you can do with CF is, use it to promote affiliate offers by way of email or just using the software as a landing page.
Now, as i have and so has every other marketing person out there stated, the money comes from your email list. It is much better to promote to a landing page where you collect leads, add them to a funnel and then send them information and offers in a email sequence.
But, if you need to make quick cash you can always direct link your offers and see where that gets you financially.
Redesign Your Site
I'm not sure if you know but, you can use CF as your whole website. Now, this may be a little impractical for a full eCommerce site, such as it was for Flex Watches who had their site redesigned by Brunson and his team. You can read about the updates from the show here.
Flex watches did take the site from Brunson that was redesigned in CF, and use it as their website for a while but then switched back to a regular type site.
Now, this is not to say CF
Use As A Membership Site
Just like optimizepress, CF can be used as a membership website where you collect monthly payments from your customers.
This is where the most money is to be made, when you are collecting monthly payments from customers. It's like cash coming in every single month like clockwork.
I would highly recommend coming up with some idea for a membership website if you can think of one.
Finding Affiliates To Promote Your Products
Another great thing about clickfunnels if you get the full version for $297 is the ability to use Backpack to find affiliates to promote your products and services.
This is a game changer for many people and business's. Having affiliates promote your products can bring you tons of traffic, get backlinks and make you a ton of money you otherwise, would not of had.
Selling E commerce Products
This is where Clickfunnels is suppose to shine. By putting your existing products into a funnel in a single environment.
Now, according to CF, you don't even need a website and that I do not agree with, but if you have a website selling ecom products then you could use the software to put all of your top selling products in funnels and see how well they do.
Of course most e commerce software now includes abilities to mimic a funnel when people are ordering from your site. But you might find CF to do better at selling certain products.
A/B Testing
A huge and great thing you can do with CF is the ability to A/B split test different checkout and funnel pages. This us hugely important. Without this ability you can never make your checkout process better thus gaining more sales.
Here is a link from a conversion optimization specialist's point of view.
Start A Funnel Design Business
I have been in internet marketing since 1992 and I love the career and one of the things I love doing or seeing is a change of people websites.
Now, trust me here, I am not a great designer but I know good design that will sell when I see it and I know how to make things work.
So, one of the ways to use CF is you could revamp or even sell new funnels to people who have a business. This is fast becoming very lucrative as a career path and is in demand as more and more people try to sell online and don't make any money.
By designing great looking funnels for people and companies, you will can help to transform companies from low volume sales to high energy packed sales machines.
Just look at what one man named Henry does.