So what is better seo or ppc? This is a very common question we hear all the time and there are many different reasons why you would want to use one or the other and sometimes both.
It really all depends on what you are trying to accomplish and what type of website you have. However, for many websites there are many reasons why you would want to use both.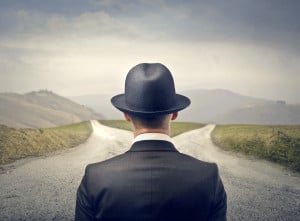 Each one will have advantages and disadvantages. The trick is knowing when to use one or both.
So we'll try explain a little about each one and their pros and cons and help you decide which one to use and when.
The first step is understanding a little bit about both and how you can use each one to your advantage. Lets say for instance you own an iPhone repair shop, you just opened and you need new customers. Well, after you website is finished you will want to get to work on your seo campaign right away. Right, but that takes time. Well while you are waiting for Google to help deliver customers your way, you could be using pay per click marketing.
You would set a budget of what you can afford and then release your ppc campaign. Later, when your seo campaign takes off, you should refine your ppc campaign and use both.
Now, this is defiantly a plan for a small local business. What about if you own a eCommerce shop or a blog? Again, you could use both but at the right times.
A little about PPC
Pay per click marketing is a cost based system. When done well and right, you can make a good amount of money from it. However, if done wrong and without training, you can go broke real fast. So we always encourage anyone using ppc to get some training first.
Google can be very helpful if you call their Adwords support. However, just keep in mind they are concerned for their bottom line. Other places like the Wordstream blog and really help.
Also, with ppc it can take time to refine campaigns and make them profitable. You really need to learn how to write ads and use the right keywords to make it work. And, even then you need to know how to convert visitors once they arrive at your site.
As an affiliate marketer, ppc can work great or spend all your hard earned money. Usually, you will want to send your paid traffic to a Google approved landing page to capture emails so you can market to them later for many years to come.
However, this does not always work in every case and testing will need to be done to find out what the best combination is for your business.
If you will be doing your own pay per click, there is a huge learning curve. But, if you are just marketing a small business, you could always start with just a few keywords and see how it goes.
Pay per click is much more different than seo. Where with seo you are more limited with keywords and things, in PPC you want to add your keywords a little more.
It's also all about relevance and you should have quality landing pages for each group of keywords. And, you landing pages have to be good and able to convert. So you need to keep a watchful eye over your campaigns and be ready to diagnose when something is not converting.
The Good, Bad and Ugly Of SEO
So seo, is defiantly necessary for a website. But, it takes take to produce results, is susceptible to Google penalties and can be a huge amount of work. But, do not let all of this discourage you.
SEO is a long-term plan but, once you get there you have a lead machine providing you are doing things right.
To really make seo work you need a really good amount of content. So if you cannot write then you will need to hire others to write for you.
There is also a learning curve. You have things like onpage and off page optimization and each one has to be studied carefully so you don't make mistakes and land your site in hot water later on.
But, seo is a true investment into your future. Learn all you can.
So what is better seo or ppc?
And the answer is both are good. You just have to be mindful of where you send your paid traffic and it's usually not to your website. Although it can work, you want better landing pages doing the paid traffic work and the website will handle the seo traffic.
Also, make sure you send paid traffic to something you can measure sales on. This way you will know if your campaign is working or not.